Courtesy of Wavehunters Surf Travel
Our next Las Flores swell is on track for the upcoming work week of July 23-27 and looks like another bomb with well overhead to double overhead sets and optimal tides. Long range models are showing additional reinforcements with similar size for the first week of August now. This would be a great time to jump on either of these swells if you want to get into some more serious surf than what you may have on tap at home this time of year, especially if you are on the East or Gulf coast. If you're not looking for big swells, that's OK too. We have smaller surf on the inside of the point or at high tide even during the bigger swells, and the periods between the bigger swells offer fun surf also generally in the waist to chest to head high range consistently. Right now we're seeing really uncrowded conditions. Airfares to El Salvador are trending higher the next few weeks with the National holidays and deterring many surfers from coming to the country, so empty lineups are what we are seeing lately.

Saludos y buenas olas desde Las Flores Resort!

Check out our new Surfer package specials and longterm stay discounts!
Email: Reservations@lasfloresresort.com
Toll Free: 888-899-8823 (TUBE)
Iphone/Text/What'sApp: 760-413-1513
Swell charts provided by Surfline.com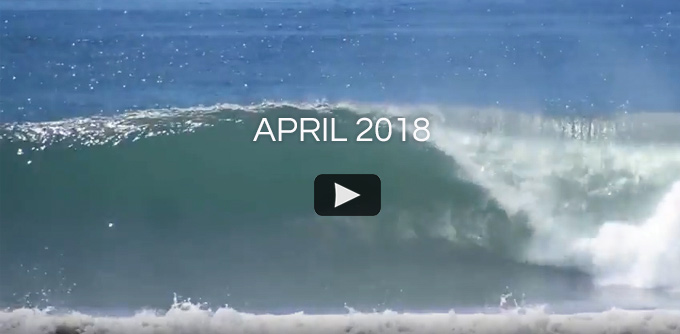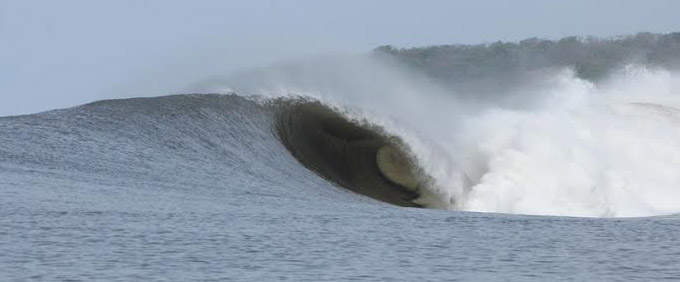 If you have never been down here and are thinking of coming, here are 10 reasons to come to Las Flores Resort & Surf Club!
World class surf in front of the resort and boat trips from the hotel to more world class surf.
Tropical rainforest setting and scenery to die for.
Boutique Hotel for couples or families with luxury amenities and personalized service.
Gourmet meals (included in the rates and packages) and some included beverages.
Luxury for a value! Compare us with other luxury surf resorts worldwide and we are 1/3 to 1/2 the price!
Yoga and spa onsite.
No political instability. Good paved roads from the airport.
Nonstop flights from all major US gateways including LAX, SFO, IAH, NYC, IAD, ATL, MIA and more!
Onsite Surf school w/ISA certified instructors. Surf shop carrying Firewire surfboards, Stewart surfboards, Degree 33 SUPs, and other major labels.
Volunteer tourism opportunities. We support our local community with direct aid to 6 local schools.
Las Flores Resort Surfer Package Specials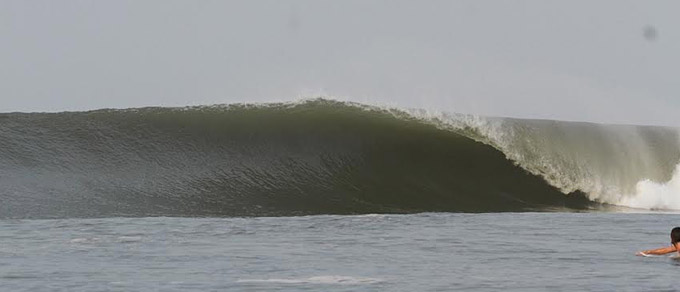 New Simple Pricing Structure w/Long Term Stay Incentives!
3 nights or less : $299.00/night per person
4-5 nights : $275.00/night per person
6-7 nights : $250.00/night per person
8-9 nights : $225.00/night per person
10 nights or longer : $199.00/night per person
**Rooms will be assigned by the resort according to inventory and party size on a best room available at time of booking basis. Singles will have private rooms with no need to share.
Airport Transfers
1-3 Surfers : $120.00 each way per van
4-8 Surfers : $150.00 each way per van
La Libertad or San Salvador city : $50.00 surcharge
Inclusions
Hotel Inclusions
– Air-conditioned guest room or suite including Plasma TV w/Satellite programming and free WIFI internet
– Continental (pre-surf) breakfast served from 5am daily
– American (post-surf) Breakfast : 1 entree + 1 side from menu
– Lunch (1 soup + 1 entrée*)
– 3 national beers or 3 sodas or 1 Fruit Smoothie
– Dinner : 3-course menu w/ selection from seafood, meat/poultry or vegetarian entrees
– Juices, milk, coffee/tea, 1 bottled water per day + unlimited refills from 5 gallon water coolers
– IVA and Tourism Taxes
– Service Charge
Surf Inclusions
– Boat trip per day OR 90 minutes per day of Personal Surfing Instruction/Coaching
– Complimentary Surfboard rental *Security deposit required for breakage or damage
Las Flores R&R

Las Flores Surf Club lies on a stunning 7-acre beachfront property directly in front of the famous surf break and palm tree-lined postcard beach known as Las Flores. Playa Las Flores is on the outskirts of El Cuco, a small fishing village and sleepy touristic and residential beach zone for Eastern El Salvador's inhabitants as well as intrepid active lifestyle travelers from around the globe.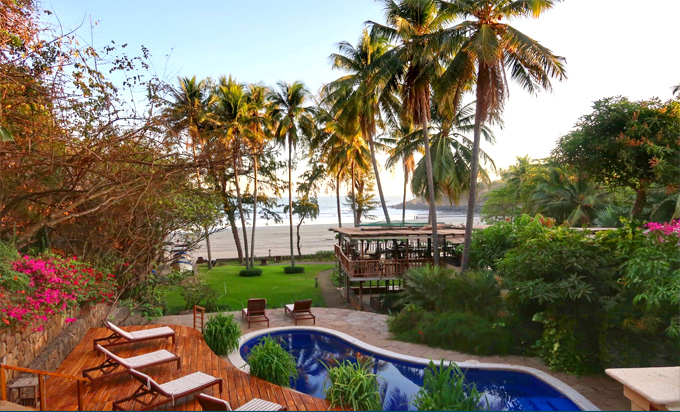 Las Flores Resort is a beachfront boutique hotel with 15 Ocean-view Guest Rooms and Suites including:
(5) Double Rooms w/Partial Ocean Views
(2) Executive Premium Ocean View Rooms (
3) Deluxe King Premium Ocean View Rooms
(1) Deluxe King Ocean View Suite w/Jacuzzi
(2) 2-bedroom Ocean View Suites
(2) Deluxe 2-bedroom Premium Ocean View Suites.
All rooms and suites
Include A/C, electronic key access, IDD phone, Safe, Plasma Sky Satellite TV & DVD player, WIFI, coffee/tea maker, and daily maid service; designer bathroom w/hot water & amenities kit, shower dispensers of Shampoo & body soap, sink dispensers of soap and hand cream, 2 organic soaps, towels (body, hand and face).
Deluxe rooms and suites
Premium views & interior design, stocked minibar, bathrobes, premium towels (620GSM), premium pillows, goose feather mattress top, large LCD TV with premium channels on Sky TV.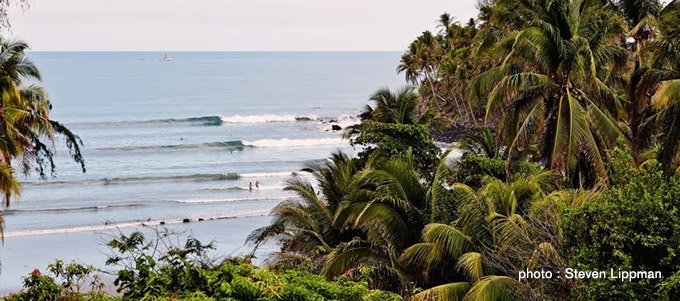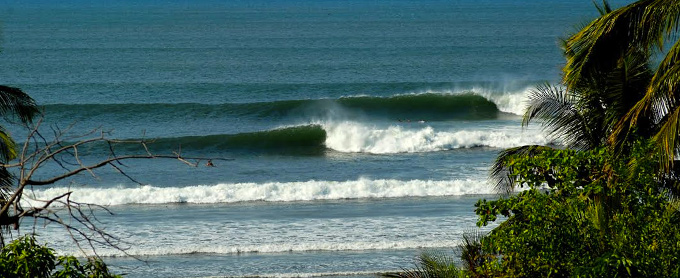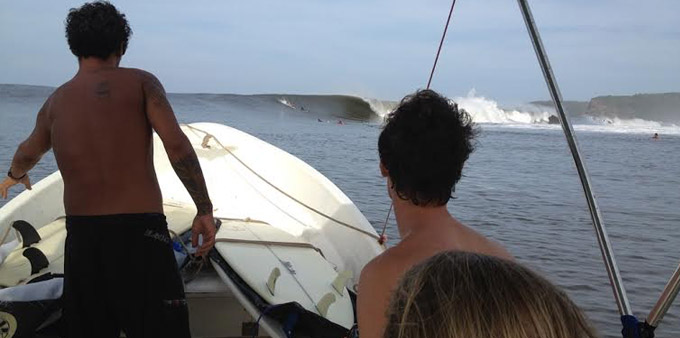 USA
Email : reservations@lasfloresresort.com | Cell/Text/What'sApp : 1-760-413-1513
El Salvador
Email : ventas@lasfloresresort.com | San Salvador Office : +503-2223-0466
Cell/Text : +503-7861-4097 | Hotel : +(503)2684-4444